When Does Amazon Report Earnings?
Amazon reports earnings on Thursday, April 27th after the market closes.
Amazon (AMZN) Q1 2023 Earnings Expectations
After whiffing on three of the last four earnings-per-share (EPS) expectations, the e-commerce company looks to knock it out of the park on this earnings call – EPS is expected to be $0.22 per share, on $124.57 billion in revenue.
The implied volatility of the options market shows us an expected move of +-$6.55 for the rest of the week, which contains the earnings announcement. Weighing this against the stock price of around $105, there are low expectations for big movements from the announcement this week.
AMZN Stock Performance This Year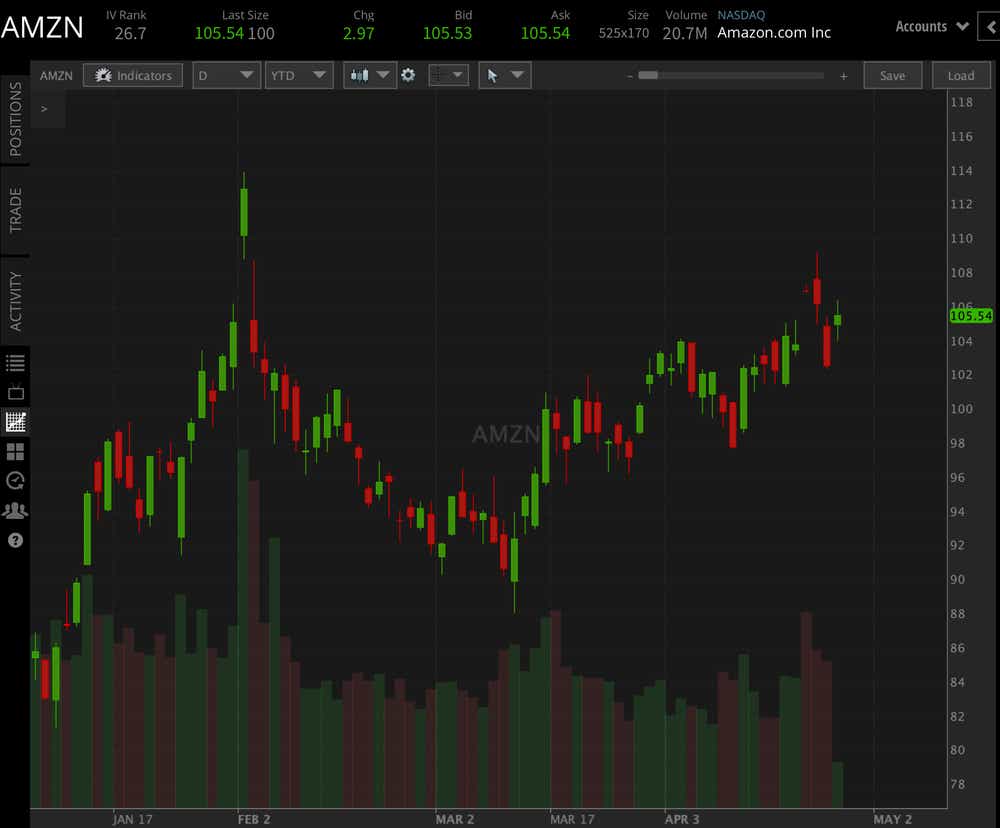 AMZN started the year at $85.46, and quickly climbed to the YTD high of 114 at the beginning of February – based on the expected move of the stock this week, AMZN would really have to outperform expectations to reach the YTD high after this earnings announcement – with that said, the stock is up almost 25% on the year.
Amazon Earnings Expected Move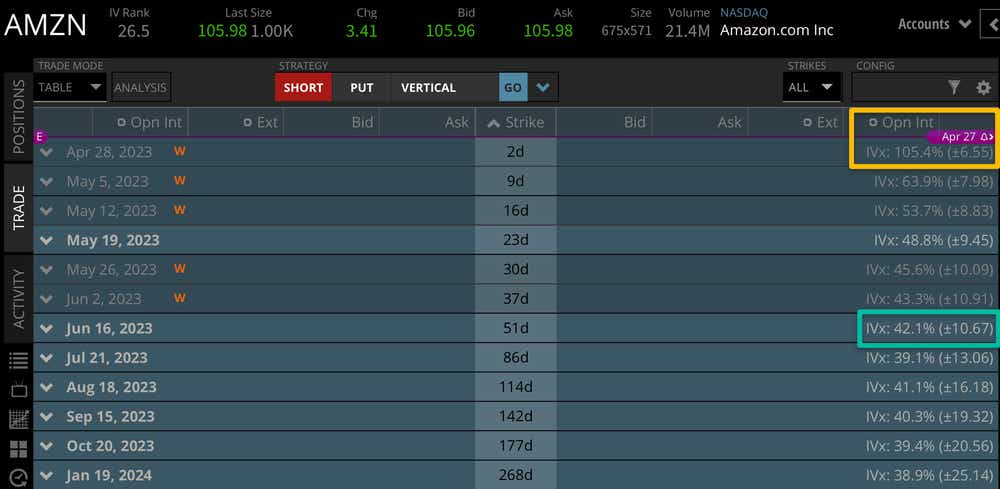 Looking at the implied volatility of the options market, we can see what the market perception is on AMZN's stock price movement going forward.
With an expected move of +-$6.55, we are looking at just over a 5% expected move on the current stock price for this earnings announcement, which is not necessarily high for a household name like Amazon.
Looking further into the June cycle though, we can see that this +-$6.55 expected move makes up over 60% of the June cycle's expected move, which is a substantial chunk given the circumstances.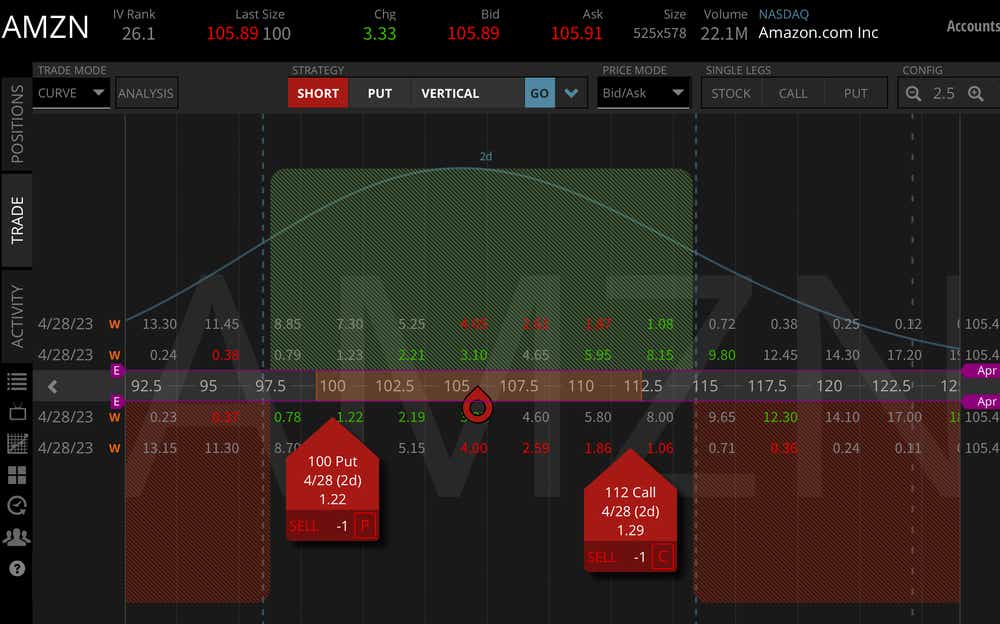 AMZN stock is currently trading around $105, and we can see that equidistant out-of-the-money options for the weekly options cycle are trading for around the same price ($1.22 and $1.29) - this tells us that the market is not pricing in any sort of skew for this announcement, which is a perceived high-velocity movement. This does not mean that the stock is moving in either direction, but it can tell us where the market is pricing in more risk of a high-velocity move.
All eyes will be on AMZN after the market closes on Thursday, April 27th – we will quickly see whether the stock can beat expectations, and the market's expected move, or if it fails to do so.
Join Mike on Options Trading Concept Live every trading day from 11a-12p CST for a look at earnings trades, options strategy & concept discussions, and more!