Academic research supports tastylive studies.
An interesting paper has come from academia with the following title: Losing is Optional: Retail Option Trading and Expected Announcement Volatility.
The paper indicates retail options traders often overspend on options during earnings seasons, resulting in an average loss of 5%-9%. Moreover, traders usually hang onto those options for an extended period when anticipating a significant shift during a company's earnings phase. Keeping them after this volatility spike results in additional losses.
This research from MIT and Stanford further corroborates the studies we've been conducting at tastylive for numerous years: On average, buying straddles before an expected earnings move tends to result in financial losses.
Now, how can traders benefit financially from this research? If buying options in anticipation of a large price movement during earnings usually results in losses, think about adopting the opposite approach. Sell options when high volatility causes options prices to soar above the norm. As a rule, it's wise to keep your positions small.
6 Dow Stocks with high IV Rank
Nike (NKE) is scheduled to report earnings after the markets close on June 29. Year-to-date returns have been poor, down 3% compared with 13% for the S&P 500.
Walgreens Boots Alliance (WBA) reported earnings this morning, and its IV rank remains high.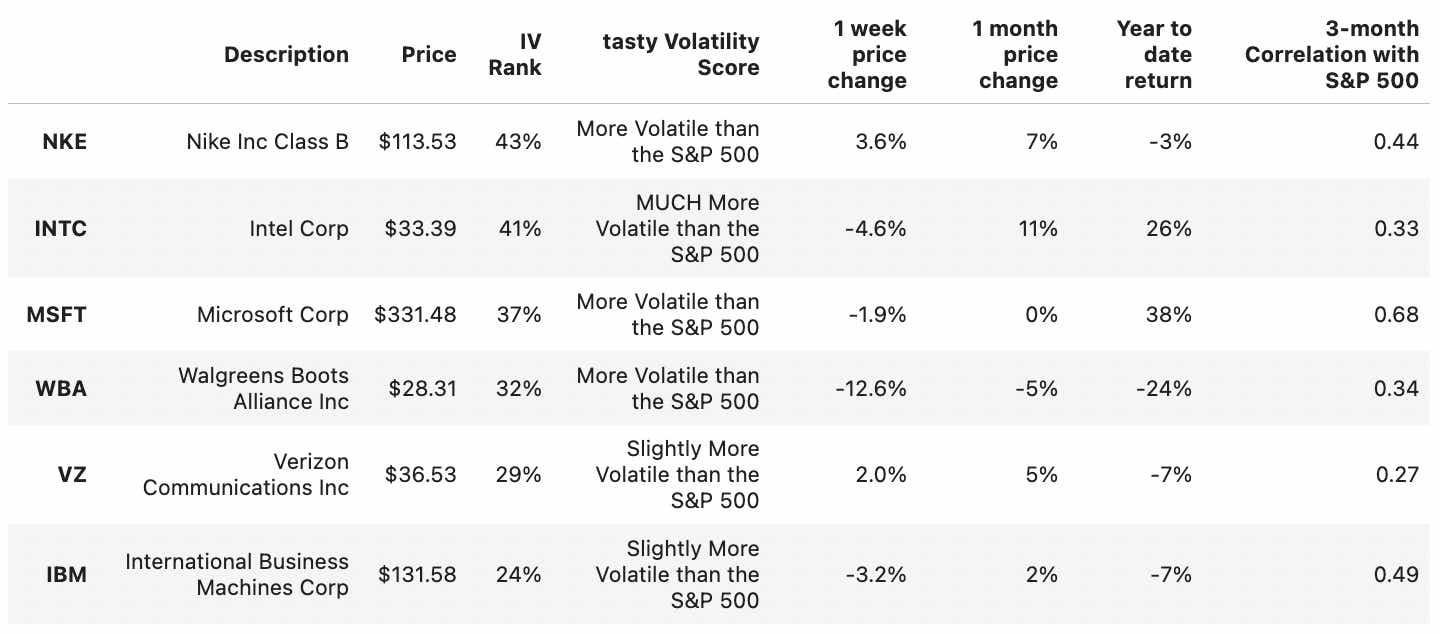 Strategy Guide from tastylive
Sign up for the following guide:
https://www.tastylive.com/options-strategy-guide
3 Trades in AAPL, MU and NKE
A reminder that NKE has earnings on June 29 after the close.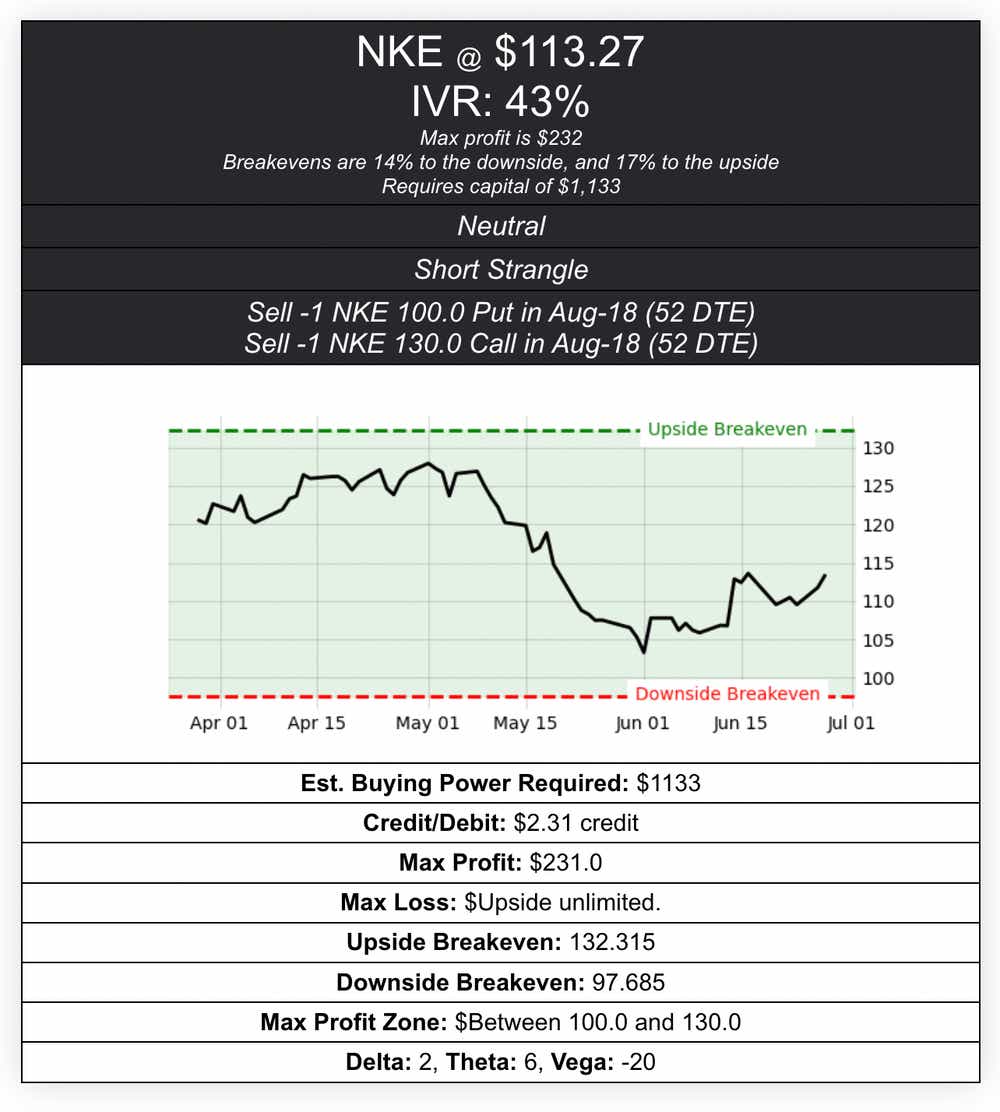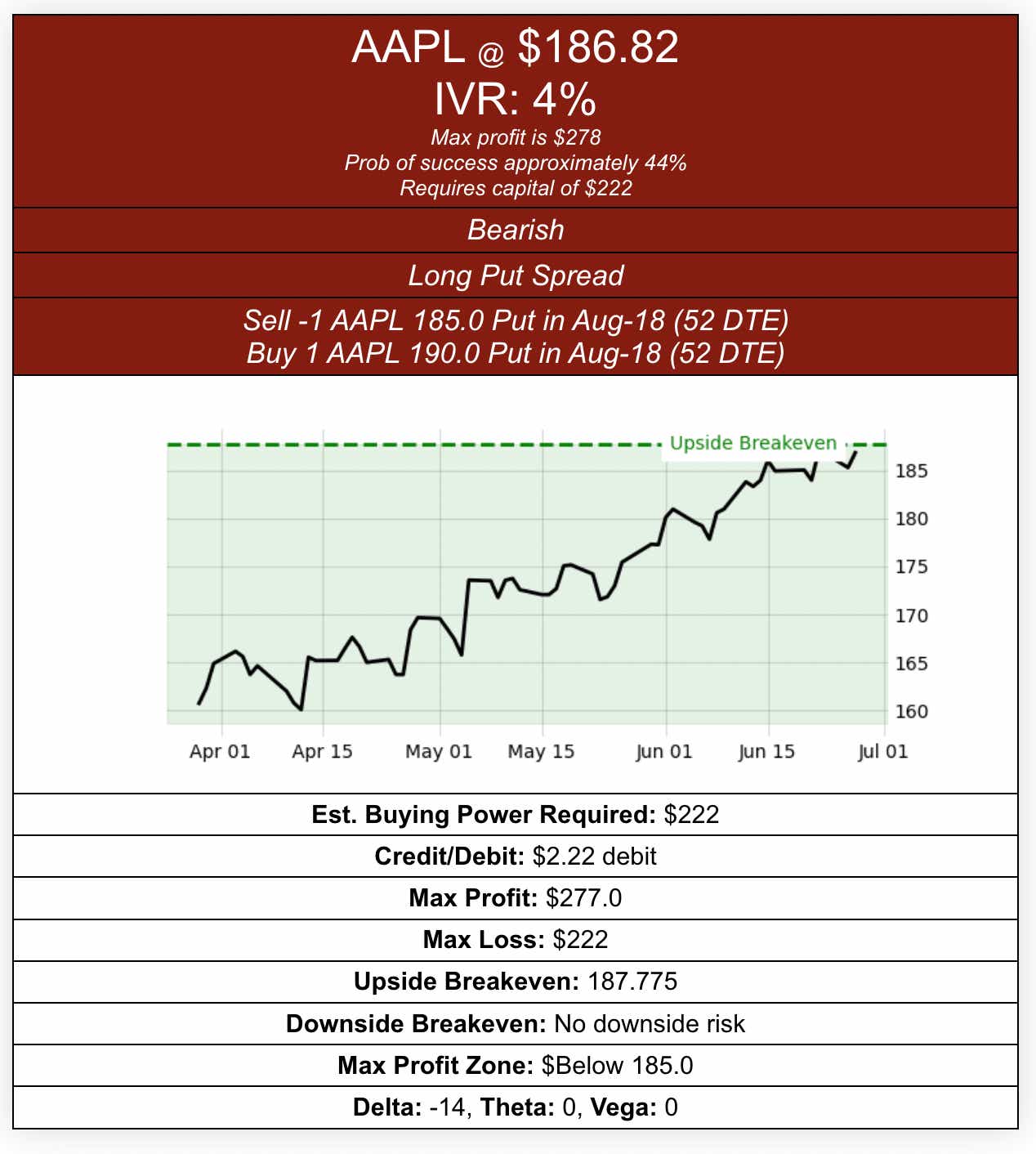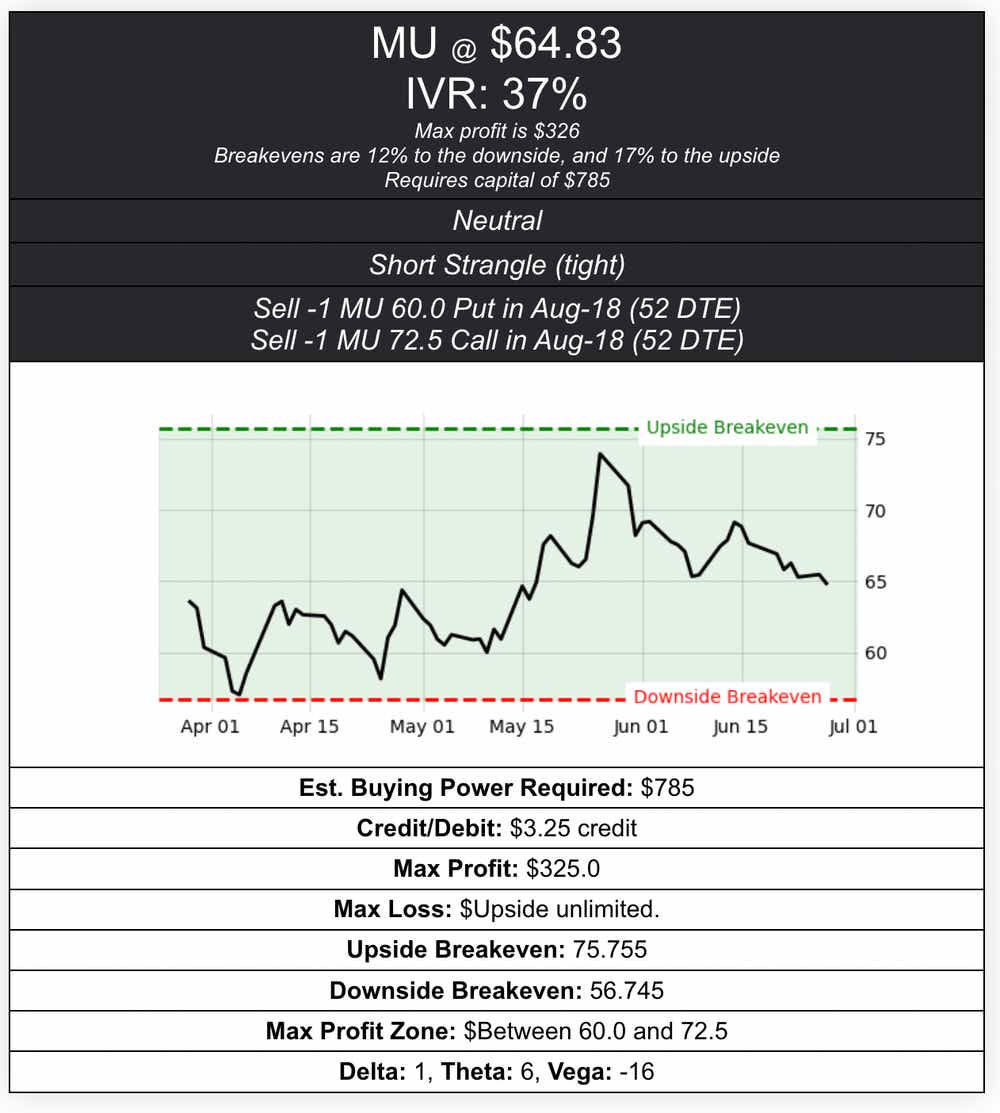 Michael Rechenthin (aka "Dr. Data"), managing director of Research and Development, has 25 years of trading and markets experience. He is best known for his weekly Cherry Picks newsletter. On Thursdays, he appears on Trades from the Research Team LIVE. 
Nick Battista, tastylive director of market intelligence, has a decade of trading experience. He appears Monday-Friday on Options Trading Concepts Live. On Wednesdays, he co-hosts Johnny Trades. 
For live daily programming, market news and commentary, visit tastylive or the YouTube channels tastylive (for options traders), and tastyliveTrending for stocks, futures, forex & macro.
Trade with a better broker, open a tastytrade account today. tastylive, Inc. and tastytrade, Inc. are separate but affiliated companies.