Recent Market Performance
The market has maintained its rally since mid-October. It posted a new short-term high on November 23rd. The last two trading days have shown us a bearish retreat from that near-term high, but we maintain our bullish stance overall.
However, the current price of SPY, at $394.48, is just below a key resistance level around $404. Price action at this level appears to be respecting this resistance for now. It is likely that buyers will try to test the $404 barrier this week.
If bullish momentum has already been spent at this level, then we will see sellers take over for the next week or more. Look for sellers to target the $380 level on the way back down. Further selling beyond the $380 level will be a retest of the low of the year.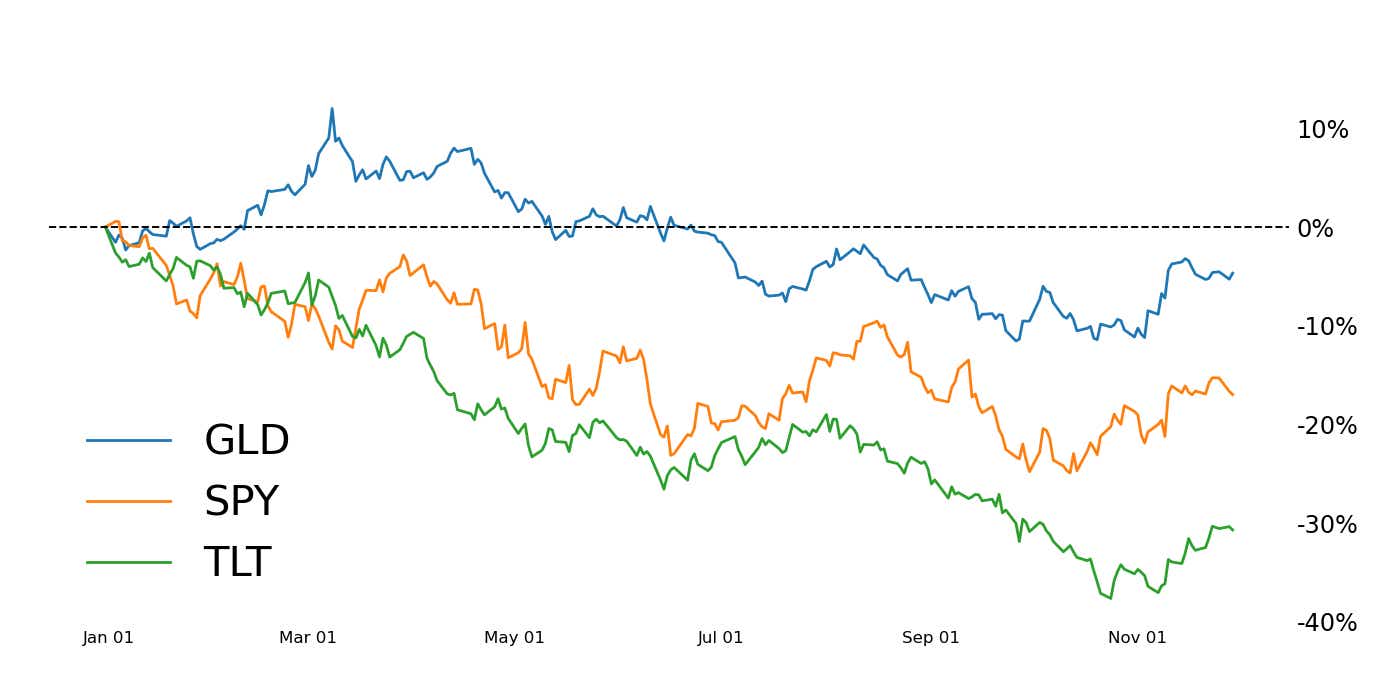 Top Stocks to Watch in December 2022
ChargePoint Holdings (CHPT)
Marvell Technology Inc. (MRVL)
CarMax (KMX)
Chewy Inc. (CHWY)

 ChargePoint Holdings (CHPT)
Earnings Date: December 1st, 2022 (After the close)
CHPT is currently trading at $11.65, down 40.04% from its opening price of 2022. ChargePoint Holdings Inc. provides an electric vehicle charging network. The company's cloud subscription platform and software-defined charging hardware are designed to include options for every charging scenario from home and multifamily to workplace, parking, hospitality, retail and transport fleets of all types.
CHPT's net income over the last two years has been negative. The lack of profitability is reflected in the stock price and its drift downward in 2022. Most of the trading range for CHPT in 2022 fell between $11 and $20. This tells us that the market understands the difficulty this company is having as a newcomer to a growing battery-charging industry.
Short put-spreads or short premium, delta-neutral strategies going into earnings for CHPT are an option. December options are a good target for earnings trades. Go out to January if you'd like to use the earnings reports as a catalyst to a longer-term position.

 Marvell Technology Inc. (MRVL)
Earnings Date: December 1st, 2022 (After the close)
MRVL is currently trading at $42.87, down 51.18% from its opening price of 2022. Marvell Technology is a fabless designer, developer and marketer of analog, mixed-signal and digital signal processing integrated circuits. The company operates in Bermuda, China, Germany, Japan, Korea, Taiwan, the United Kingdom, and the United States. Marvell specializes in highly integrated System-on-a-Chip (SoC) and System-in-a-Package (SiP) devices based primarily on ARM designs and sells to both enterprise and consumer customers.
MRVL's net income over the last five quarters has been negative or about breakeven. MRVL was profitable last in 2020. MRVL has posted lower lows and lower highs for all of 2022 so far. However, over the last seven years, MRVL has displayed growth. It is likely that the Covid-19 lockdowns affected MRVL's ability to deliver products to customers and hurt their business.
With an expiration date that is the same as the last company on our list, CHPT, the options plays that present themselves to us are similar. Short premium plays in December allow us to take advantage of the heightened volatility going into earnings. Delta-neutral plays in January expiration could set you up for longer term positions.

 Chewy Inc. (CHWY)
Earnings Date: December 8th, 2022 (After the close)
CHWY is currently trading at $40.15, down 32.33% from its opening price of 2022. In May of this year, CHWY traded below $22. Chewy Inc. operates as an online pet retailer. The Company offers pet products which include dry and wet food, toys, mats, biscuits, vitamins and supplements.
As a retailer, CHWY's profit margins are slim on merchandise sales. Sales have steadily grown over the last five years. The last two quarters have been profitable for CHWY, but the three quarters prior to those were negative.
CHWY's options in December and January are tight and liquid. Any directional assumption that you have can be played going into CHWY's earnings. Use December options for an earnings play and use January options for longer-term positions. A neutral-to-bullish short premium position will likely play well.

 Carnival Corp. (CCL)
Earnings Date: December 30th, 2022 (Before the open)
CCL is currently trading at $9.70, down 52.82% from its opening price of 2022.In October of this year, CCL traded below $6. Carnival Corporation operates as a cruise and vacation company. As a single economic entity, Carnival Corporation & Carnival plc forms the largest cruise operator in the world. The company has operations on North America, Australia, Europe and Asia.
CCL was hit hard by the Covid-19 lockdowns. CCL reported negative net income in 2020 and 2021. They lost slightly less money in 2021, but not by much. It will take time for CCL's sales to recover, but it is likely that they will. Sales and net income have been growing over the last five quarters. The trend towards profitability seems to have begun.
Since CCL's earnings report is not until the end of December,we will need to use January options for earnings plays. As the earnings date approaches, we will get a better sense of volatility. Neutral earnings trades will play well if you believe CCL will continue to remain largely unprofitable. Bullish short premium trades will play well if you think buyers will return to CCL after the coming earnings report.
Ready to start trading? Get all your products in one platform, low and capped commissions, and support with no upselling. Have it all with tastytrade!
tastytrade, Inc. and tastylive, Inc. are separate but affiliated companies.