Can they beat revenue estimates again?
Nike reports quarterly earnings on Thursday at 3:15 p.m. Central Time.
Earnings per share are expected to come in at $0.76.
Quarterly revenue is expected to be $13 billion.
The mega shoe brand has beaten revenue estimates four times in a row, and EPS estimates three of the last four quarters.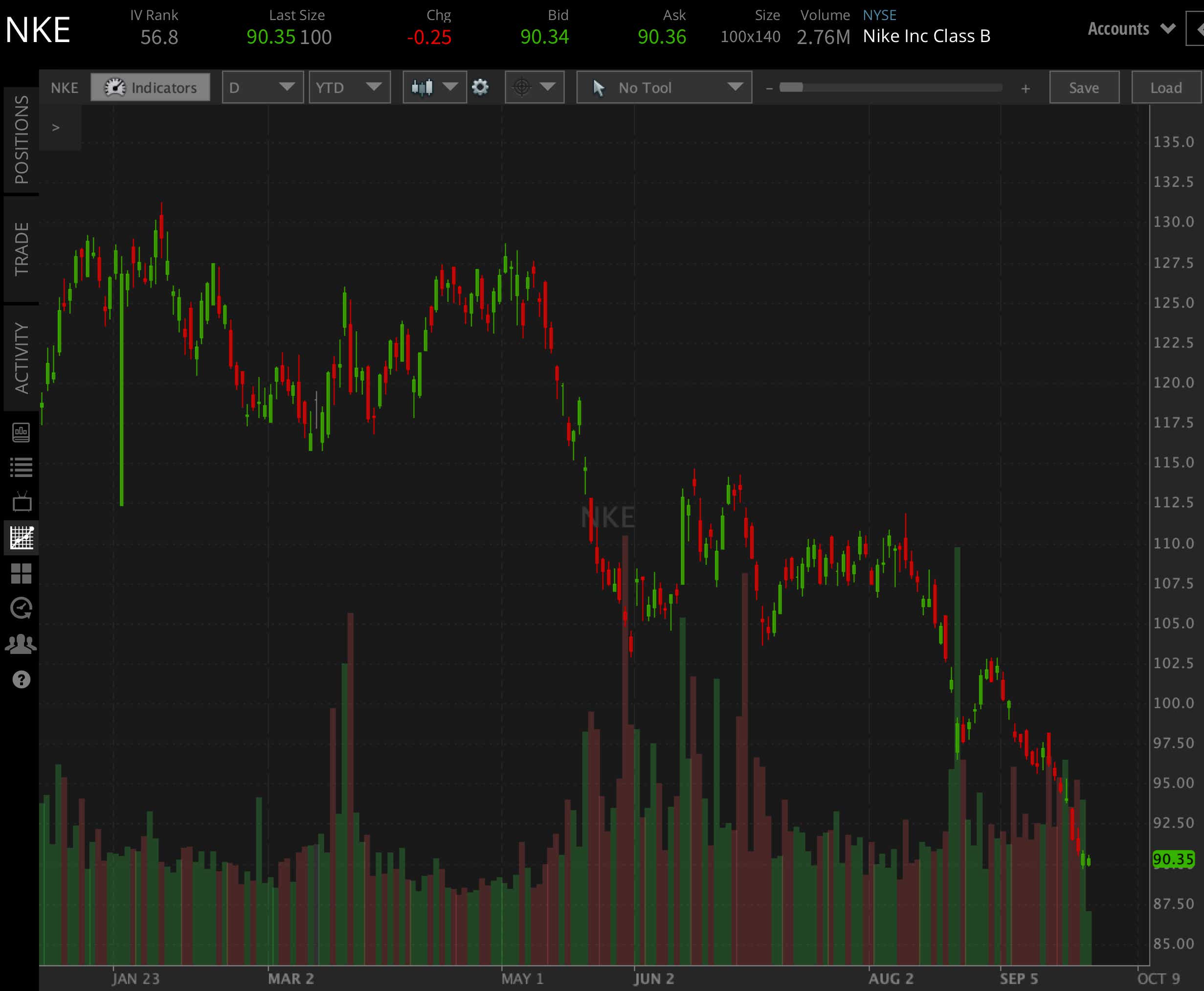 Nike (NKE) earnings are on deck this week and it's a peculiar one, as the company has beat earnings-per-share (EPS) estimates three of the last four quarters and has beat revenue estimates all four of the same reporting periods.
With that said, NKE stock is $0.75 off the low of 2023. After opening the year at $118.55 and making its way to $131.31 just a few weeks later, the popular athletic wear company has fallen from highs to levels it hasn't seen since November 2022.
Nike earnings preview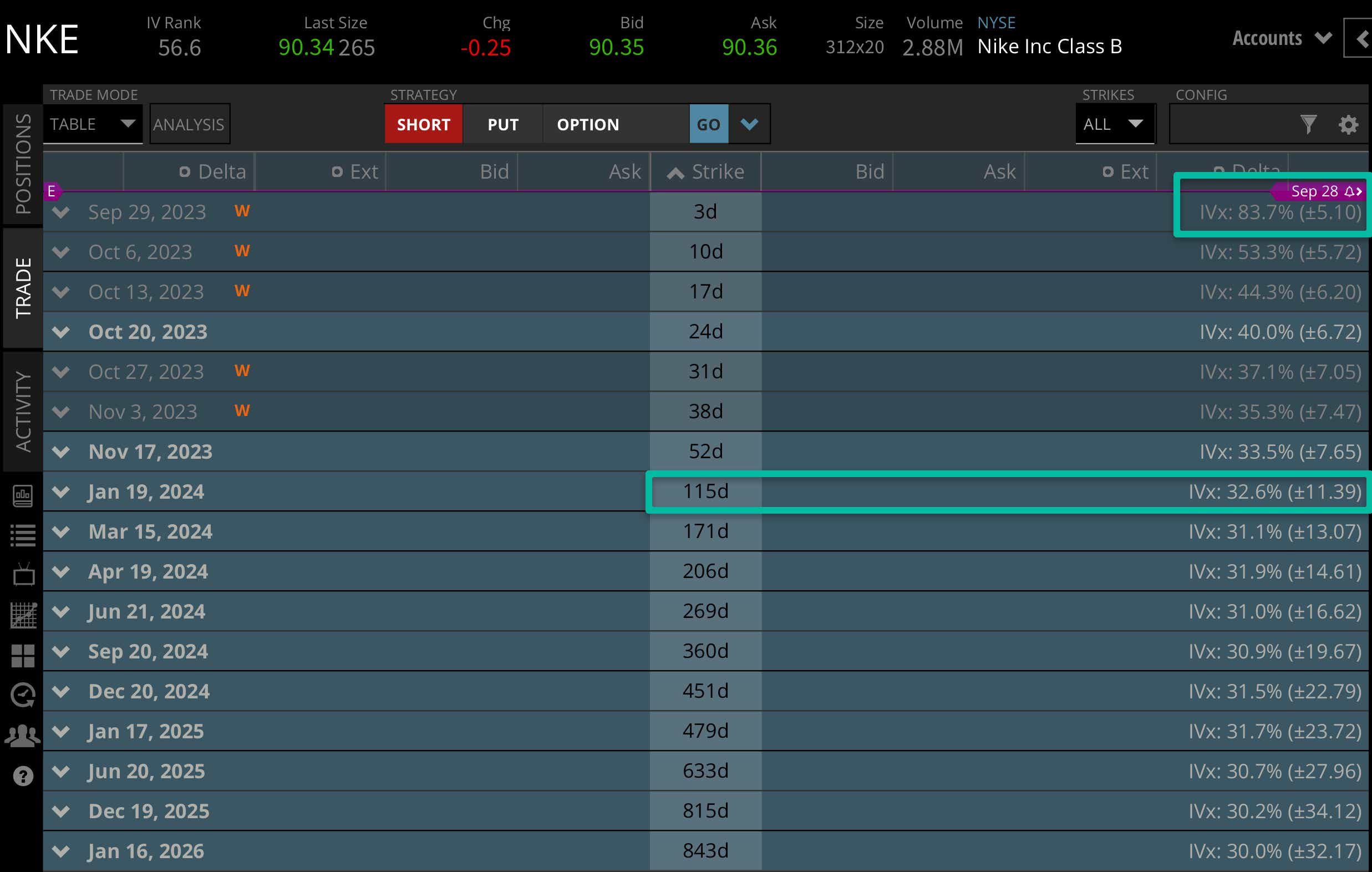 NKE stock has a weekly expected move of +-$5.10 based on current implied volatility, and that captures the earnings announcement for the quarter. This is just above a 5% expected move for the stock itself, which hovers around $90 per share. This isn't too large of an expected move for an earnings announcement compared to other names, but it does make up a big chunk of the +-$11.39 expected move through the January 2024 options cycle, which means the market is placing a large weight on this announcement, and I don't disagree at all given the state of the stock price, down almost 25% on the year so far.
Bullish Nike earnings report
If there is one reason to consider a contrarian stance against the current price decline of Nike stock, it may be the fact that they're expected to report higher EPS and revenue figures than the previous earnings report. The previous quarterly earnings report came in at an EPS of $0.67 on $12.58 billion in revenue, and this report's expectation is an EPS of $0.76 on $13 billion in revenue.
Pair that with the stock price being at the lows of the year, and it paints a logical picture for the Nike bulls out there. The company needs to meet or exceed these figures if we were to see a rally, and there can't be much negativity in the rest-of-year projection for 2023.
Bearish Nike earnings report
Looking into the balance sheet and income statement for Nike, we can see that some key numbers are trickling downward over the past few quarters - namely the assets and net income.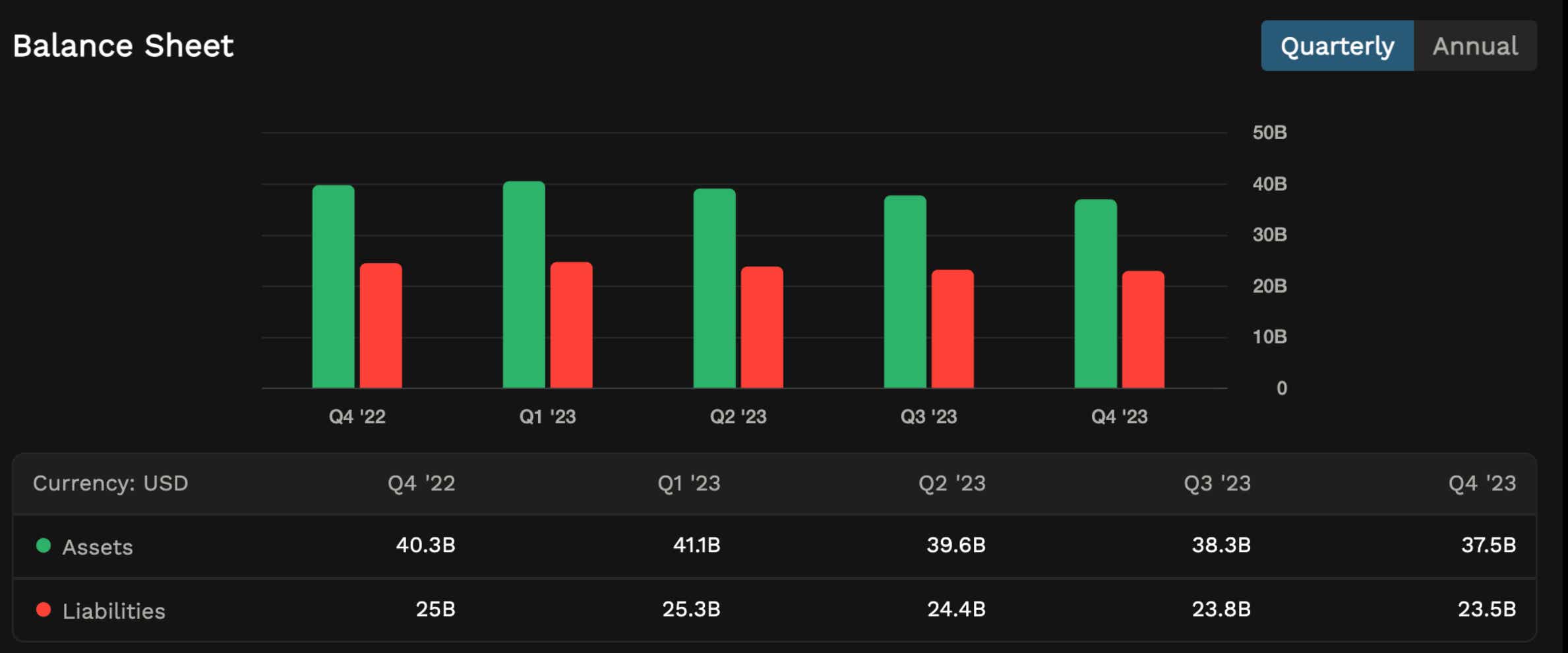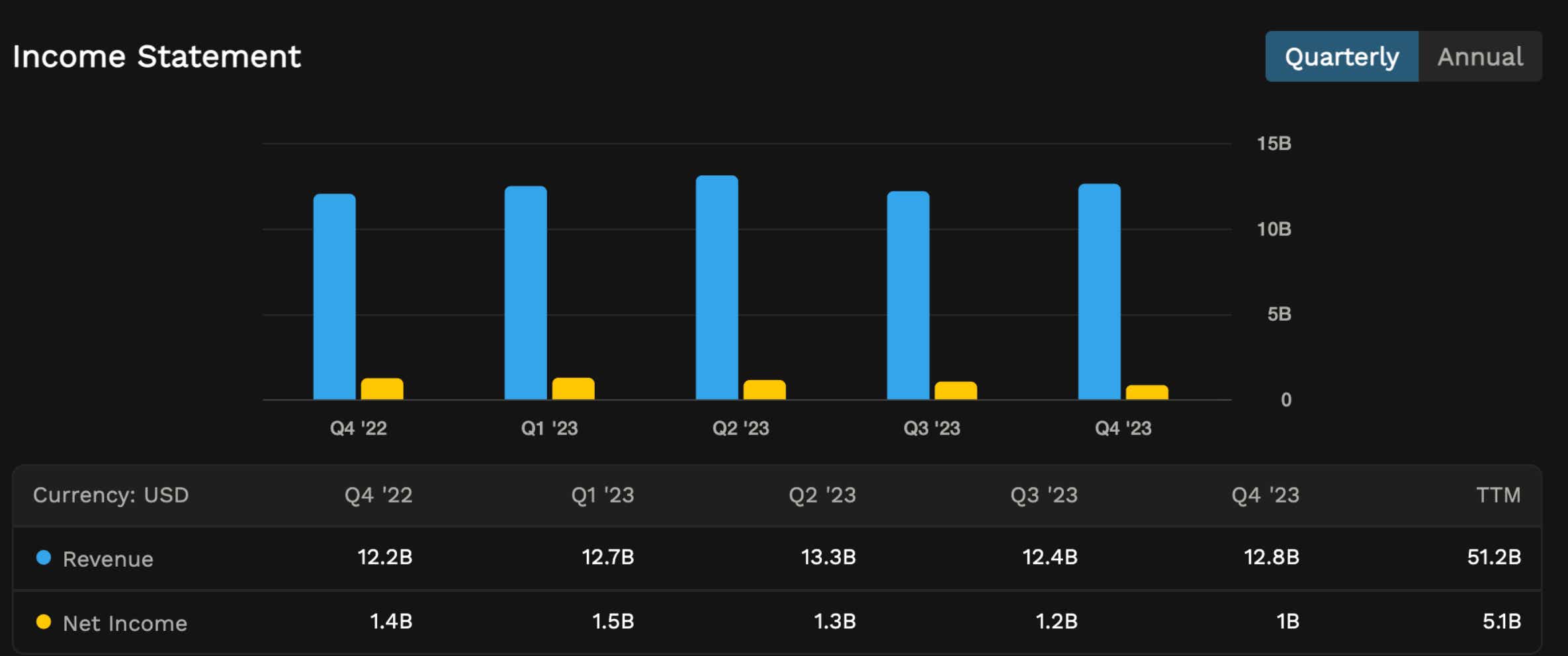 Net income has trickled lower four quarters in a row, and assets have decreased three quarters in a row. This isn't a great sign for a premium athletic brand in the middle of so much economic uncertainty, so it will be interesting to see what Nike says on their earnings call. If you believe Nike may have a hard time overcoming these hurdles, or if you think we may see consumers switch to a less-costly brand, it may mean bad news for NKE stock moving forward.
Tune in to Options Trading Concepts Live on Thursday, September 26 at 11am CST for a look at the options market for potential trade ideas for Nike earnings after the market closes!
Mike Butler, tastylive director of market intelligence, has been in the markets and trading for a decade. He appears on Options Trading Concepts Live, airing Monday-Friday. @tradermikeyb
For live daily programming, market news and commentary, visit tastylive or the YouTube channels tastylive (for options traders), and tastyliveTrending for stocks, futures, forex & macro.
Trade with a better broker, open a tastytrade account today. tastylive, Inc. and tastytrade, Inc. are separate but affiliated companies.