Tips for trading through big down moves in a bear market:
Diversify your positions.
Make small trades.
Take profits early.
Keep more of your portfolio in cash than you normally would in a bull market so that you can absorb large moves.

Take Profits Earlier and Redeploy Your Capital
Bear markets are an opportunity to take advantage of elevated volatility. Managing your portfolio through a bear market requires nuance and defensive positioning. Often, bear markets allow you to make trades on more products because of the increased level of premium available in the options market.
Markets fall faster than they rise. For us to be able to manage our short premium strategies through a bear market we must be willing to make trades more often than we might in a bull market. Either to close a position that is currently profitable or to make a defensive adjustment to a position that we are managing.
Taking profits earlier in a bear market is a solid strategy since a new downward move will expand volatility and likely test your strike prices more often. If we take profits earlier in a trade, it will free up our capital to be able to redeploy after a strong down move when premium is high. If we hold onto a position and try to ride out bigger moves, we lose opportunities to take new trades on different products. We want to get in and get out and move on to the next opportunity.
Key Takeaways
Bear markets present huge opportunities.
Trade often and take profits earlier.
Keep your powder dry.
Diversify Your Portfolio
The catalyst for a bear market is often focused, with certain sectors taking much larger hits than others and dragging the market down with it as portfolio managers adjust. By taking positions in many different sectors, we can reduce the chance that all our positions react similarly to market events.
When looking for new trading opportunities, sort your options by sector. Once you have a position in a particular sector move to another sector and look for trades there. Do not fill your portfolio with positions in one sector, even if the premium to capital requirement is very attractive in that sector.
You're much better off taking fewer positions in diversified sectors than loading up on positions in one attractive sector.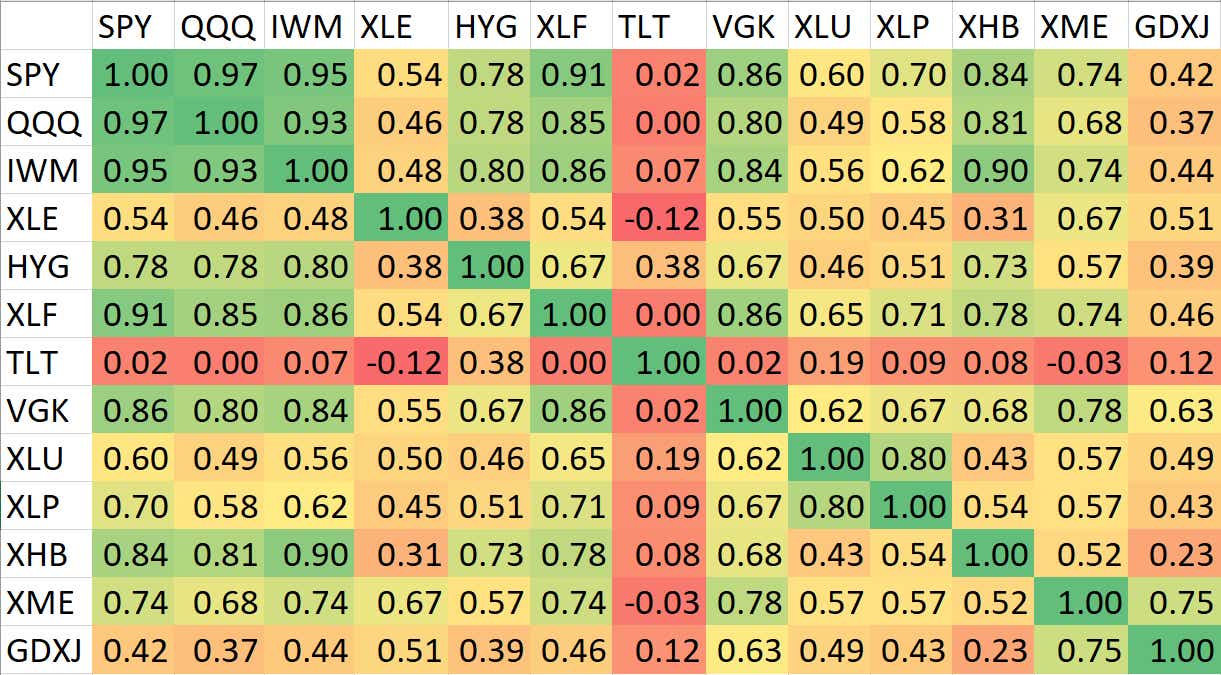 Recessions Will End
When you are battling through a bear market you will experience drawdowns often. It is important to remember that the market will get ugly and likely get worse, but then, eventually, it will get better. Keep your position sizes small so that big moves can be absorbed.
Big down moves will be followed by short-term rallies. Those opportunities are when we want to jump in and sell premium and then look for the near-term moment to close the position for a profit.
The market wants to find a price that participants are willing to transact at. Ideally, we get to that price level as fast as possible and let the bulls and the bears battle it out. We want to put our trades on right when the market finds a new level to transact at and then get out before the market swings to a new level.
This premium selling strategy allows us to take advantage of the premium expansion generated from a large move and then buy those positions back as the tug of war occurs at the new price level. We then look to get out early and take profits, keeping our powder dry and waiting for the next opportunity to make a similar trade.
Trading during a recession Key Takeaways
Drawdowns are going to happen, keep your positions sizes small.
Find opportunities in periods of consolidation.
Put trades on after large moves and take profits early.
Interested in getting started? Create an account on tastytrade.
tastytrade, Inc. and tastylive, Inc. are separate but affiliated companies.