Does legging into and out of options trades enhance results?
The average daily price movement tripled over 15 months.
Legging in and out is an impractical strategy.
The legging approach did not enhance performance.
The market has been trading at a broad range since 2022, significantly impacting our option strategies and position management methods.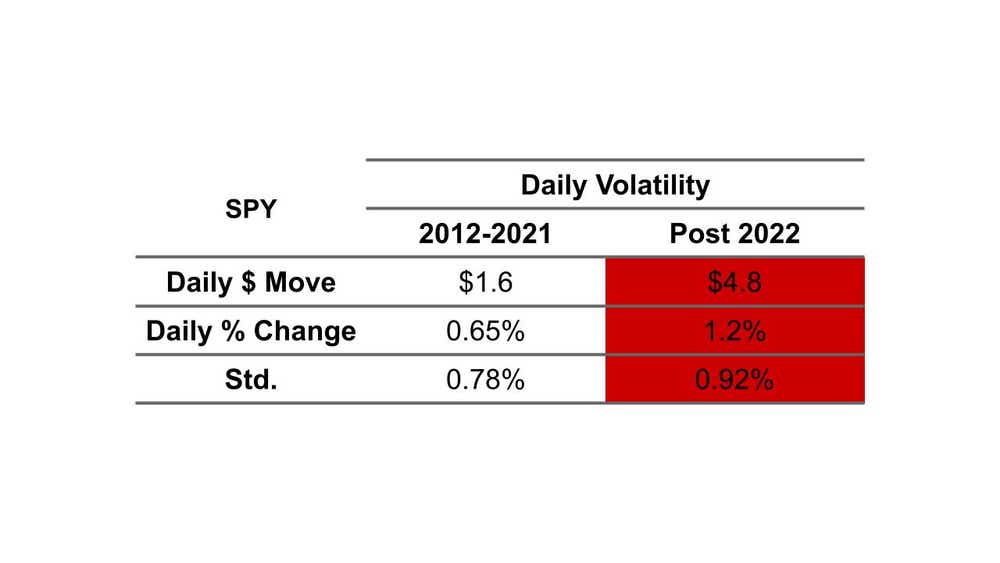 Over the past 15 months, we've seen the average daily price movement triple, with the daily percentage change nearly doubling compared to the 10-year average.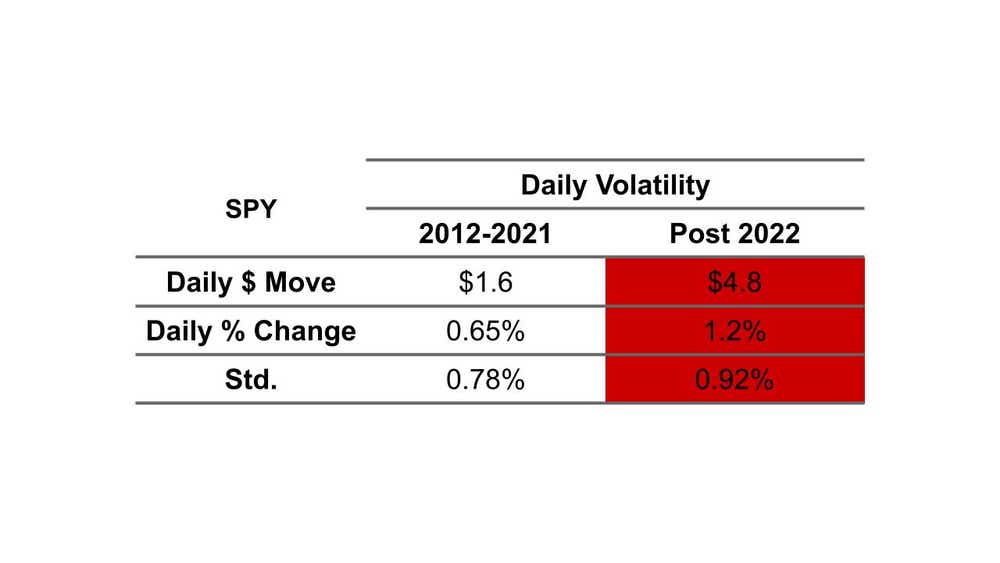 Many traders are questioning whether they should time the market by 'legging' in and out of positions to capitalize on this volatile market, rather than managing the entire position. "Legging" refers to independently managing multi-leg positions, such as exiting a put before a call, instead of closing both simultaneously as a strangle. The goal is to secure more winners with a shorter holding duration, if possible.
To investigate this, we examined the performance of selling S&P 500 ETF Trust (SPY) 45 DTE 1SD strangles using two management approaches: managing the entire position at 50% of the maximum profit and managing each side independently at 50%.
Our analysis revealed that the legging approach did not enhance performance. In fact, managing the entire position slightly outperformed legging out over the long term. Entering and exiting all legs at the same time can yield the same return while increasing the success rate and reducing the downside risk.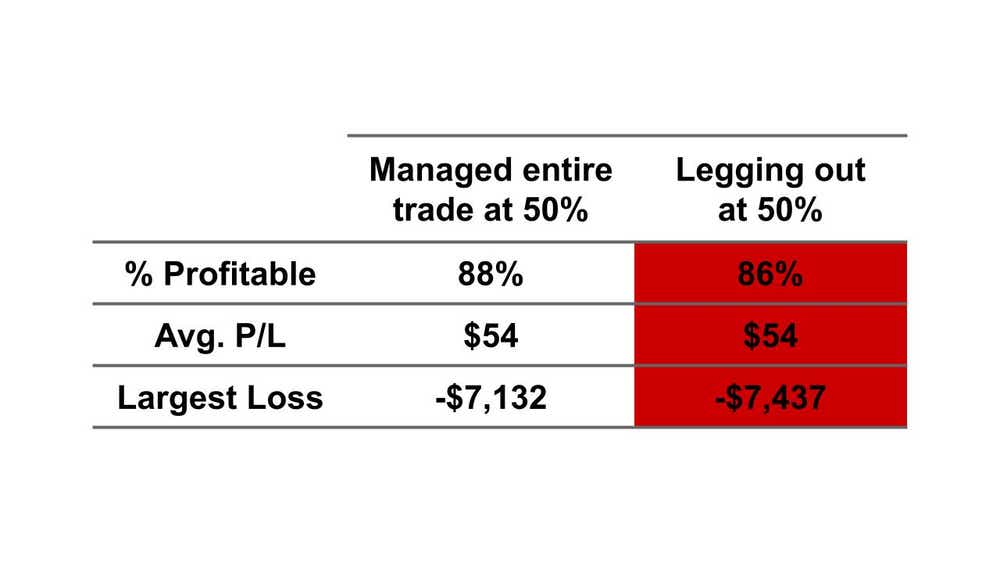 Moreover, managing strangles as a whole position yielded more opportunities. There is only an 11% chance that the position will not be able to reach 50% winners if managed together. However, we see 16% if managing independently.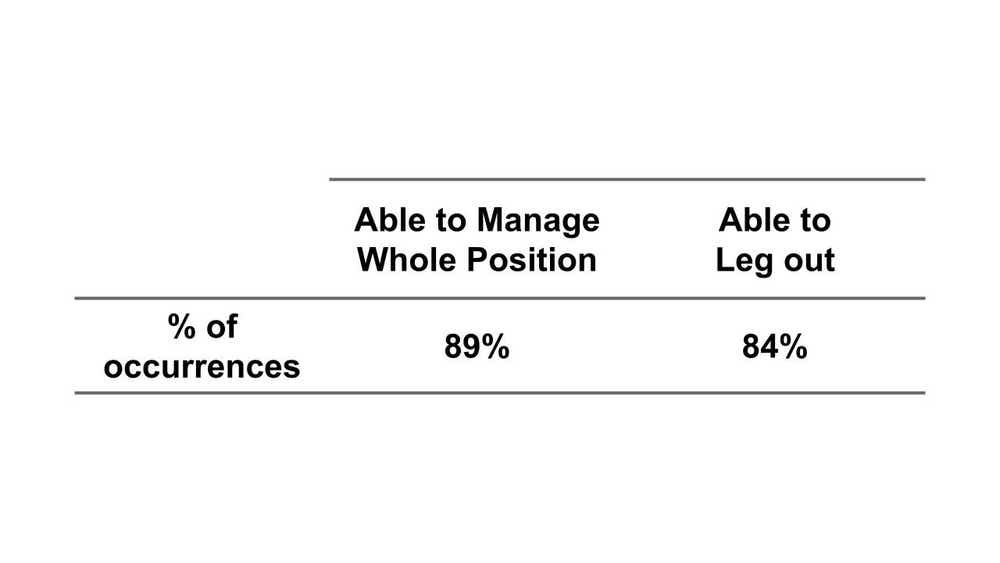 So, does this finding also apply to other strategies such as strangles with other deltas like 10, 30, and 50? In this test, we managed the 10- and 30-delta strangles at 50% of the maximum profit, but 50-delta ones (Straddles) at 25% of the maximum profit.
The result found that the small delta (10 delta) strangles produced almost identical results. While increasing the delta to 30 began to worsen the performance of legging positions, the differences remained relatively small. However, when we increased the delta to 50, turning it into a straddle, the options showed poorer results when legging, with more noticeable differences in success rate and volatility.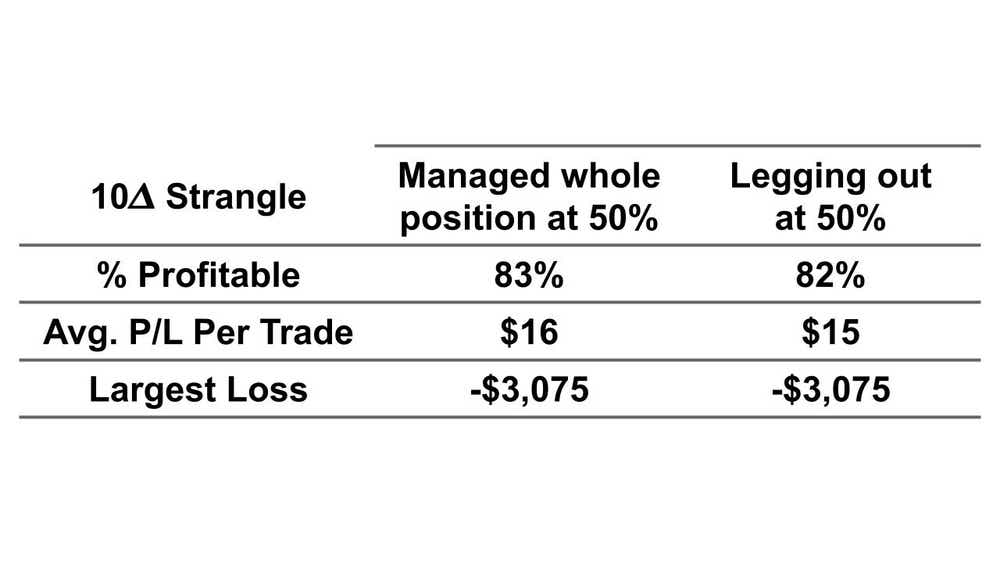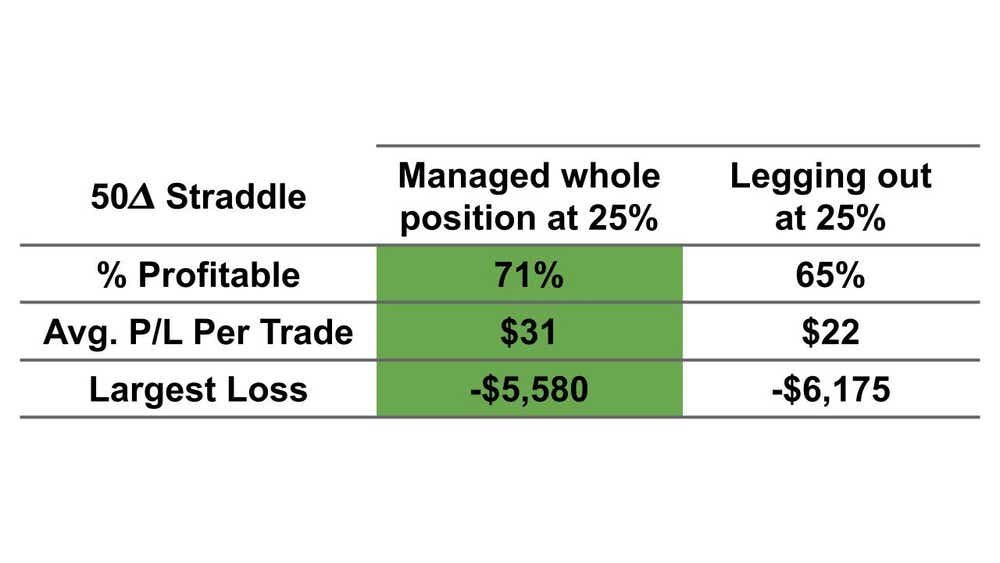 Overall, legging in and out has been proven to be an impractical strategy for portfolio management as it demands more effort and time to execute, while increasing complexity and requiring traders to take on additional directional risks. It has likewise not offered any advantages compared to traditional management techniques, and thus Managing strangles as a single position has been shown to be a more effective approach.
Kai Zeng, director of the research team and head of Chinese content at tastylive, has a 20-year background in derivatives trading and market experience. He cohosts several live shows, including From Theory to Practice and Building Blocks. @kai_zeng1
For live daily programming, market news and commentary, visit tastylive or the YouTube channels tastylive (for options traders), and tastyliveTrending for stocks, futures, forex & macro.
Trade with a better broker, open a tastytrade account today. tastylive, Inc. and tastytrade, Inc. are separate but affiliated companies.