Strategies to Increase Capital Allocation

Here's how to safely scale up in small account.
You can also limit exposure of small accounts.
But understand the probability of risk vs. max risk.
The journey of scaling up trading capital presents numerous challenges, especially for small account traders with limited funds. If our account size grows or we bring in more capital, what are the best ways to increase our capital allocation?
There are two primary approaches when it comes to increasing trading size. One could increase the individual position's risk/buying power requirement (such as by using a strangle instead of an iron condor), and by increasing the number of contracts (such as by doubling or tripling the original iron condor positions).
How this could work
Let's take two examples: Apple (AAPL) and SPDR S&P 500 ETF Trust (SPY). For AAPL, the buying power required and the probability of profit for trading a small iron condor vs. a strangle differ significantly.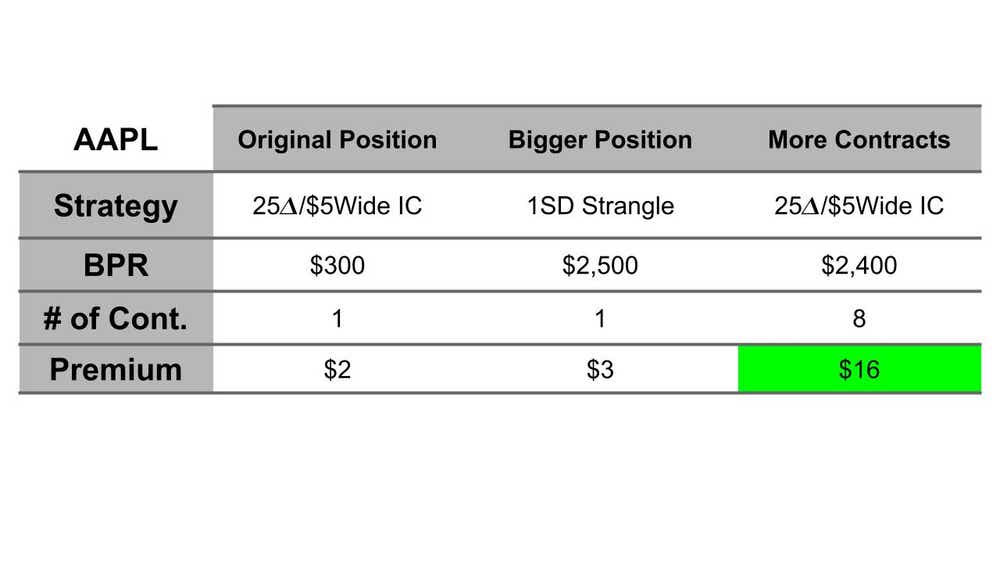 While the iron condor may offer higher premiums with the same amount of capital allocated, there is a higher chance of reaching maximum loss due to its low success rate. Small accounts are highly vulnerable to large losses, meaning that a single major loss could totally deplete the funds available to continue trading.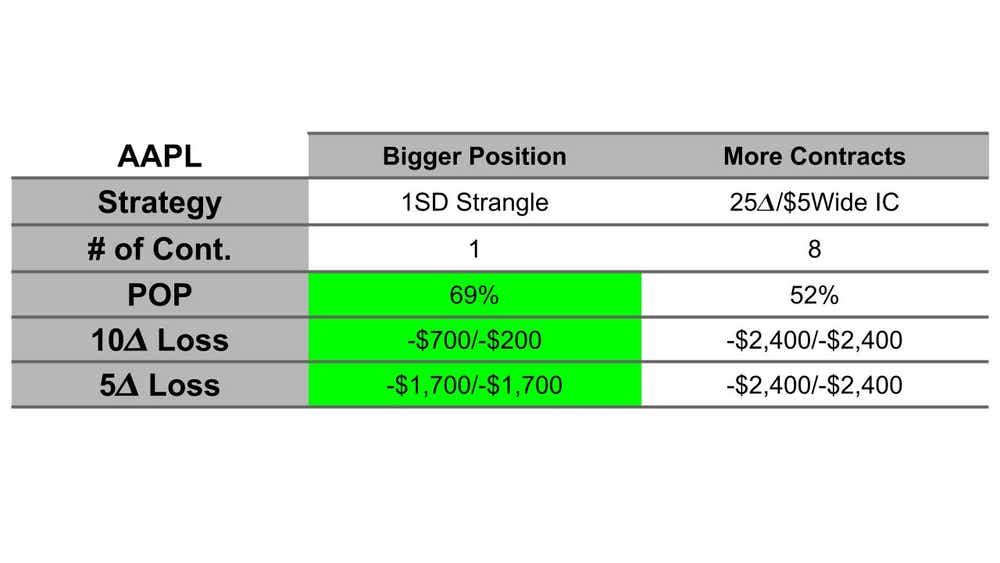 On the other hand, index-linked exchange-traded funds (ETFs) tend to have lower implied volatility than equities. That increases the buying power requirements significantly, making it difficult for small-account traders to afford. Thus, for SPY, we added a $30 wide iron condor in addition to the strangle, to help keep the buying power requirement lower. Additionally, ETFs tend to have a strong put skew which impacts the difference in loss potential between call and put options.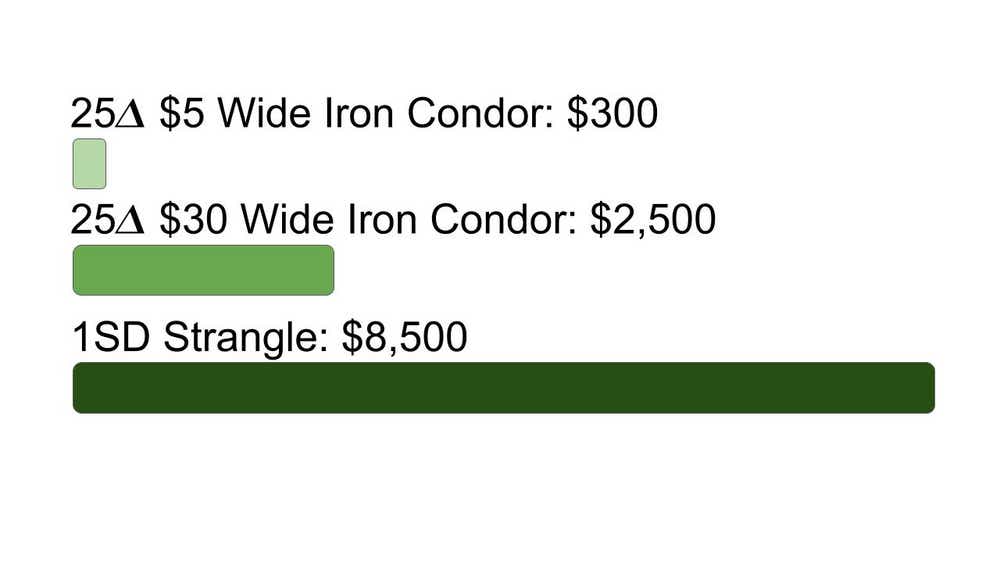 We found a similar pattern here in SPY. When it comes to increasing trade size, it's not a good idea to just add more contracts. A better approach is to widen the spread while keeping the number of contracts as low as possible to reduce the tail risk. This strikes a balance between premium and risk, thus reducing the risk of large losses which can be detrimental to small accounts.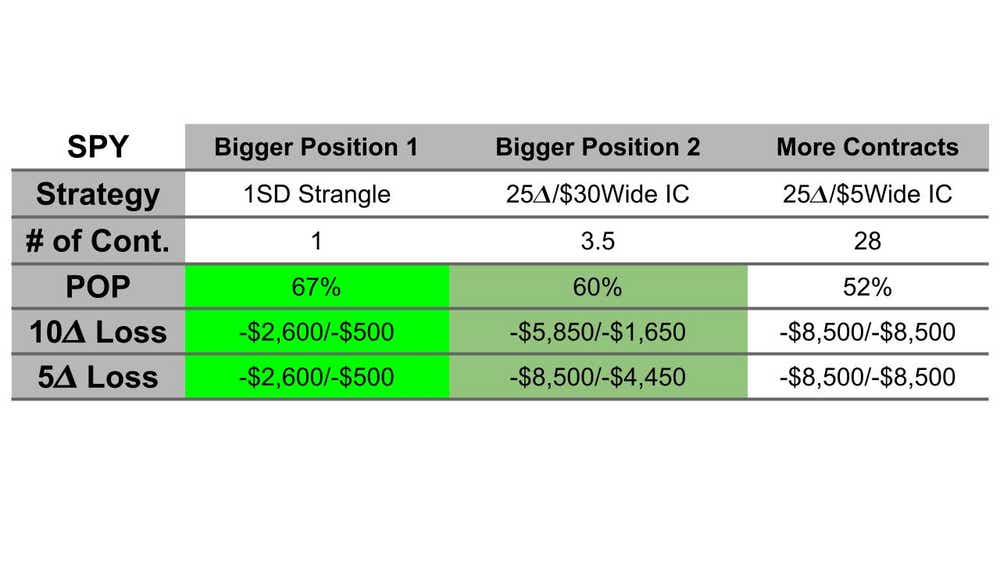 Understand the risk
In conclusion, the journey of scaling up one's options trading is not without its hurdles. However, by considering risk and the probability of loss, traders can navigate this path successfully. Understanding the risk involved and making informed decisions is the key to overcoming these challenges. By striking a balance between premium and risk, traders can ensure their growth is not only profitable but also sustainable in the long run. Remember, the goal is not just to scale up but to do so in a manner that ensures long-term success.
Kai Zeng, director of the research team and head of Chinese content at tastylive, has a 20-year background in derivatives trading and market experience. He cohosts several live shows, including From Theory to Practice and Building Blocks. @kai_zeng1
For live daily programming, market news and commentary, visit tastylive or the YouTube channels tastylive (for options traders), and tastyliveTrending for stocks, futures, forex & macro.
Trade with a better broker, open a tastytrade account today. tastylive, Inc. and tastytrade, Inc. are separate but affiliated companies.