Our newest research reveals why selling calls has been the secret weapon of 2023
The three-month Treasury bill rate, also known as the risk-free rate, has soared by 5% from nearly zero, marking a 20-year record high.
This notable increase in interest rates has significant implications for traders, particularly impacting the pricing of options. Over the past decade, interest rates have remained relatively unchanged, with a slight uptick in 2019 being the exception. The recent 5% hike, however, brings this topic to the forefront of trading discussions.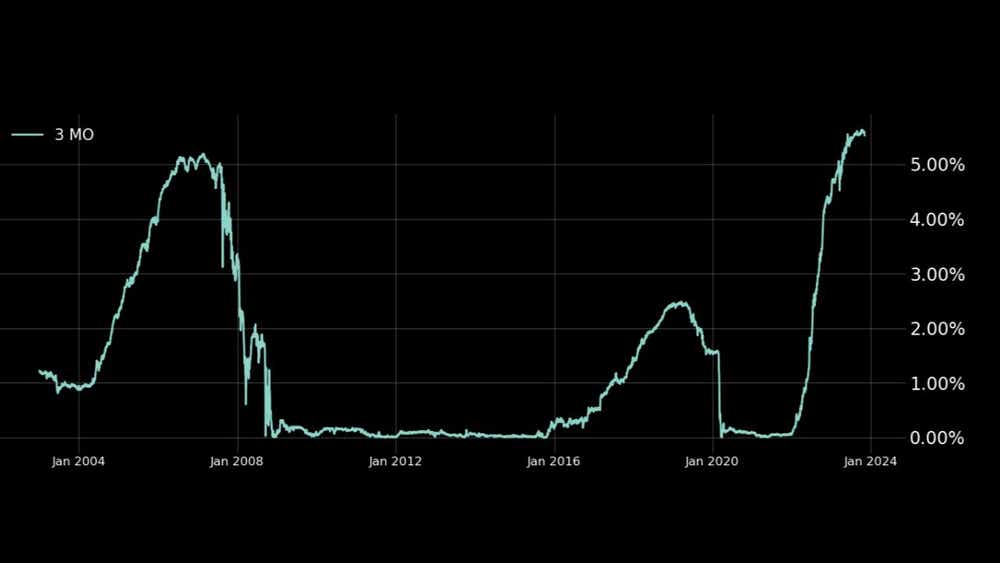 Higher interest rates = more expensive calls
Assuming all other factors remain constant, higher interest rates lead to more expensive call options. This is because the cost of margin, or the money used to buy a stock, becomes more expensive, thereby increasing the price of call options. Conversely, the price of put options decreases for the same reason.
In the professional trading world, you earn money when you short a stock. This isn't due to payment for order flow, but rather the cash that you generate, which earns you interest. As you collect more interest, put prices become cheaper.
This can be seen with the 45-day options for International Business Machines (IBM), when the underlying traded at the same price ($140) with the same Implied Volatility (IV) level (20%) at different periods.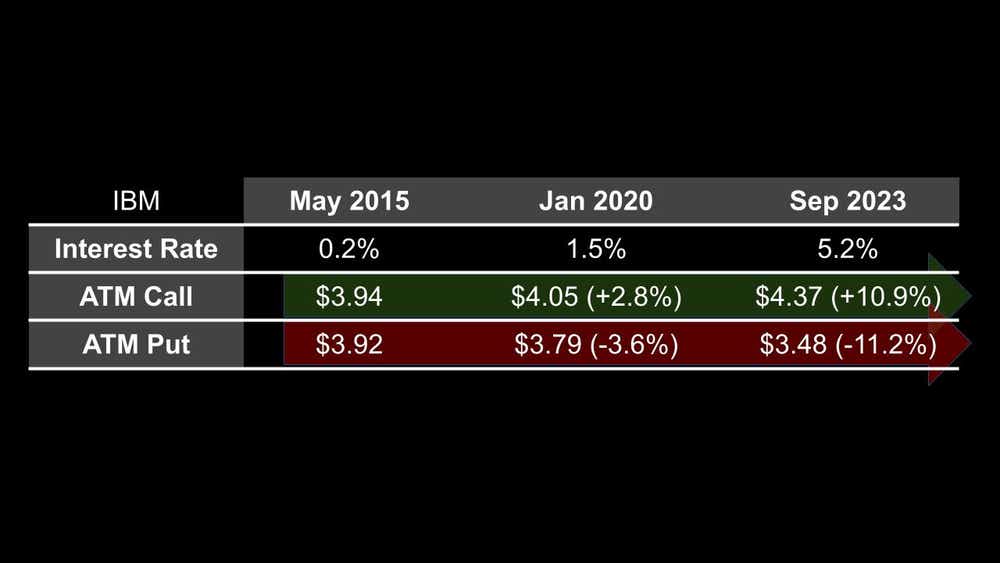 The data indicates that the impact could be significant, with a ±10% variation on both ends, given a 5% interest rate increase.
Interest rates, options and varying stock prices
Next, we aim to examine how a 5% interest rate hike would influence option prices with varying stock prices, expirations, and IVs, assuming no skew. For this analysis, we'll use 20 delta out-of-the-money options.
Firstly, both put and call options of lower-priced stocks are more sensitive to interest rate changes than those of expensive stocks. And the reason for that is that low-priced stocks have lower option premium, which creates more sensitivity to the underlying stock price, to the smaller credits. So, a penny move in a dollar option is different than a penny move in a three-dollar option.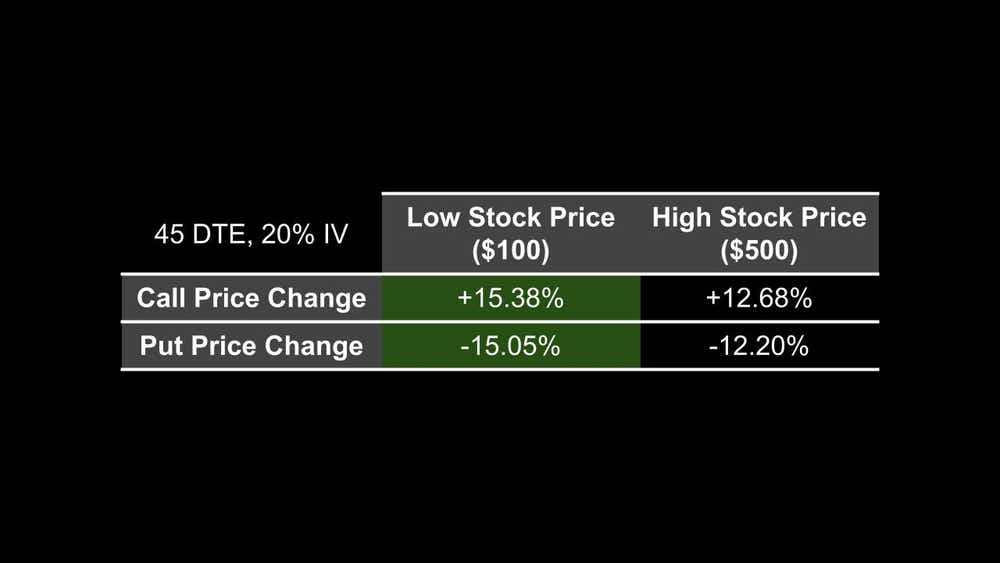 Secondly, changes in interest rates affect longer-term option prices more than shorter-term option prices. Like if you go to a zero days-to-expiration (DTE) options, nobody cares what interest rates are. Right, right. It's not going to matter. There's no hold there. But if you go out longer, like 30 days, 60 days, 90 days, 120 days, you're going to be impacted by rates. Sure. Okay. But one zero, one a week, nobody cares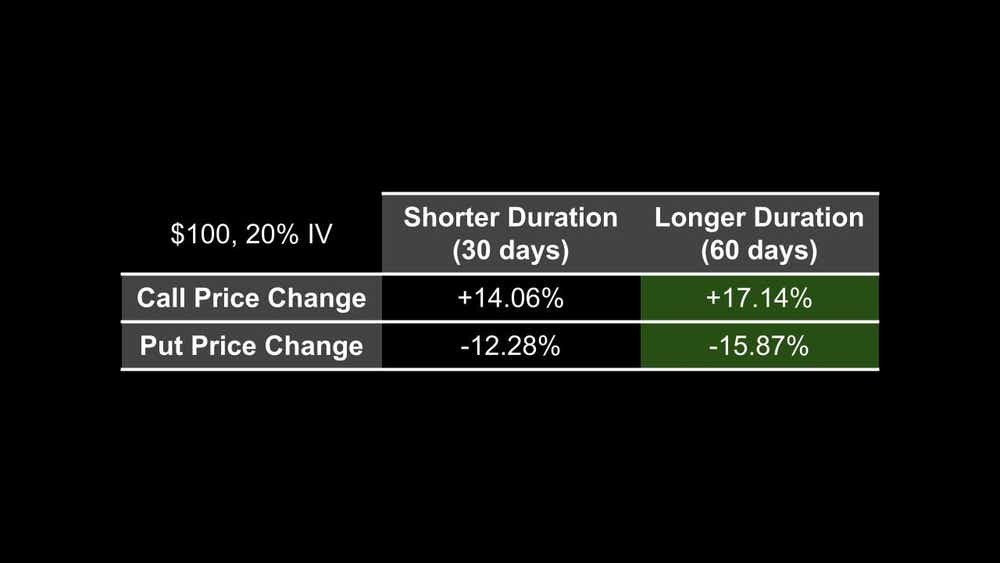 Lastly, interest rate fluctuations impact lower IV stocks significantly more than higher IV stocks. And the reason for that is that if a stock has high implied volatility, the option prices are going to be high. And so, there's going to be a lot of premium that offsets the carry risk. But if stocks have lower implied volatility, the impact of interest rates is going to be significantly higher.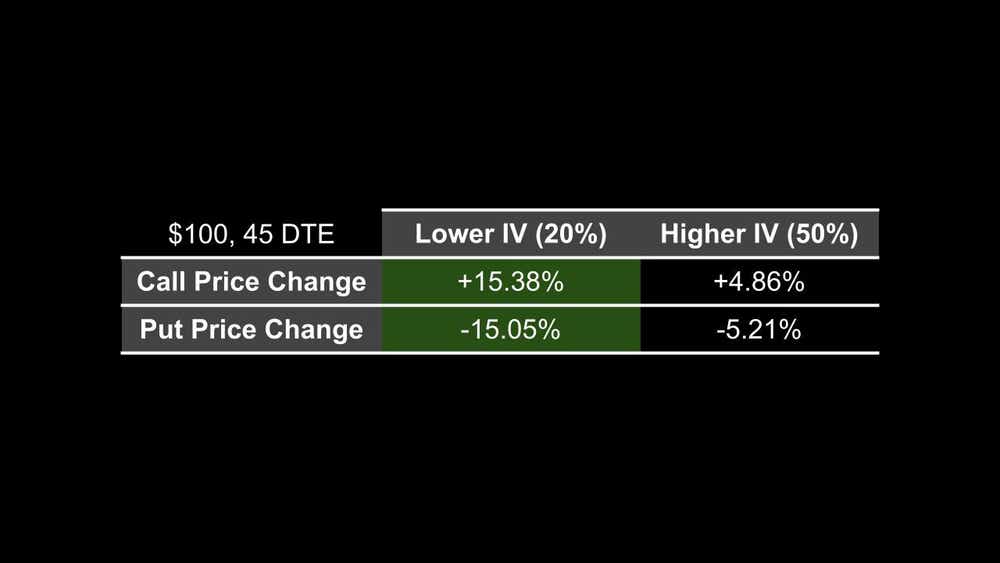 The key takeaways for traders are clear.
A 5% interest rate hike can greatly alter both put and call prices.
Options with a low stock price, low IV level, and long expiration cycle are more susceptible to changes in the interest rate.
Among these factors, the IV level has the most substantial impact on option price changes.
Kai Zeng, director of the research team and head of Chinese content at tastylive, has 20 years of experience in markets and derivatives trading. He cohosts several live shows, including From Theory to Practice and Building Blocks. @kai_zeng1
For live daily programming, market news and commentary, visit tastylive or the YouTube channels tastylive (for options traders), and tastyliveTrending for stocks, futures, forex & macro.
Trade with a better broker, open a tastytrade account today. tastylive, Inc. and tastytrade, Inc. are separate but affiliated companies.