What would you say to 36.5% returns without risk? It's time to understanding theta.
Theta helps premium sellers predict an option's daily potential profit or loss.
It's called "time decay" because it represents an option's decline in the value due to the passage of time.
Theta can help traders optimize returns and manage a portfolio more efficiently.
Theta, a crucial indicator in options trading, offers premium sellers the opportunity to make relatively precise daily profit or loss predictions. This Greek letter represents the rate of decline in the value of an option due to the passage of time, and, therefore, it is often referred to as the "time decay" of options.
For instance, if a trader manages to collect and retain 0.1% of the total asset value per day in theta, assuming all other factors such as stock price and implied volatility remain constant, they could anticipate an annualized return of 36.5%. This is calculated by multiplying 0.1% by 365 days.
To understand the optimal level of theta for a healthy portfolio, let's consider a hypothetical scenario. A portfolio worth $1 million, with a 25% capital allocation, trades 45 days-to-expiration (DTE) SPY (S&P 500 ETF Trust) 16 delta strangles. In this scenario, without any management, the median daily theta ratio is 0.1% of the asset's value, ranging between 0% and 5%.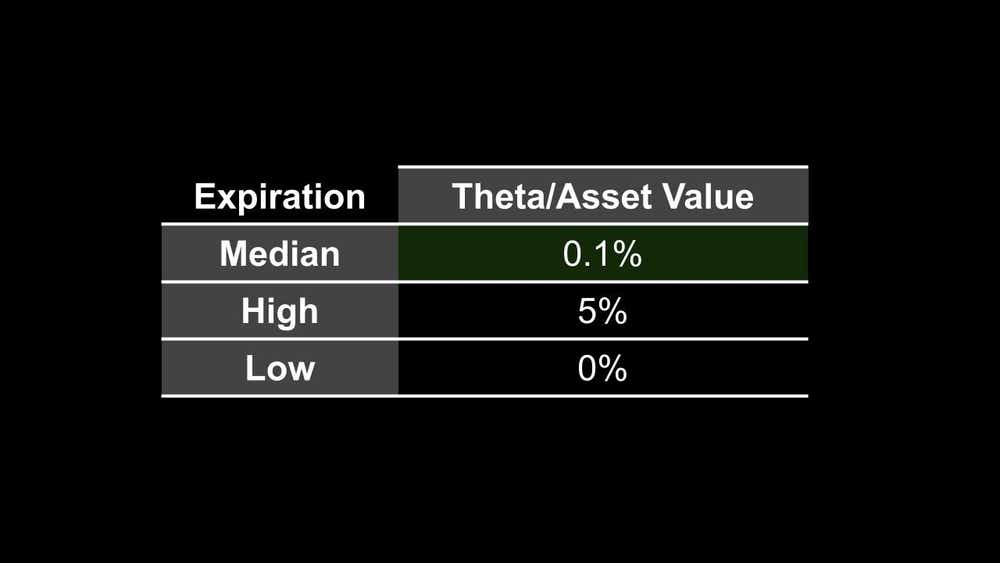 However, managing positions at 21 DTE can yield better long-term returns with less fluctuation. In this case, the median theta ratio remains at 0.1%, but with a much tighter range. This suggests lower volatility in expected profit or loss.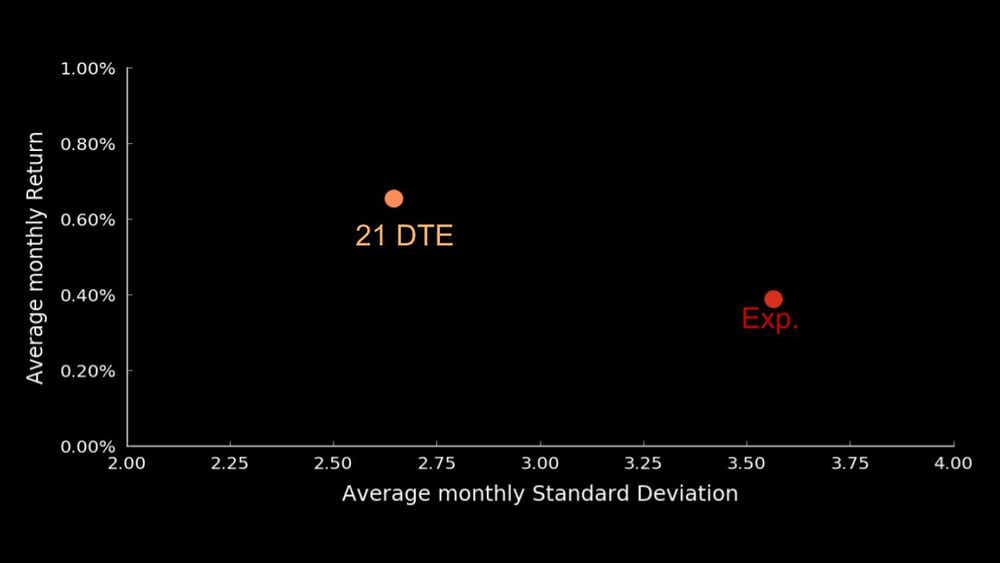 Moreoever, using 25% capital in options can yield a better return than a buy-and-hold strategy with SPY. So the ratio of realized to expected returns from theta is around 1:4, meaning that for every $1 realized in profits, investors should expect to have an average of $4 in theta on a daily basis.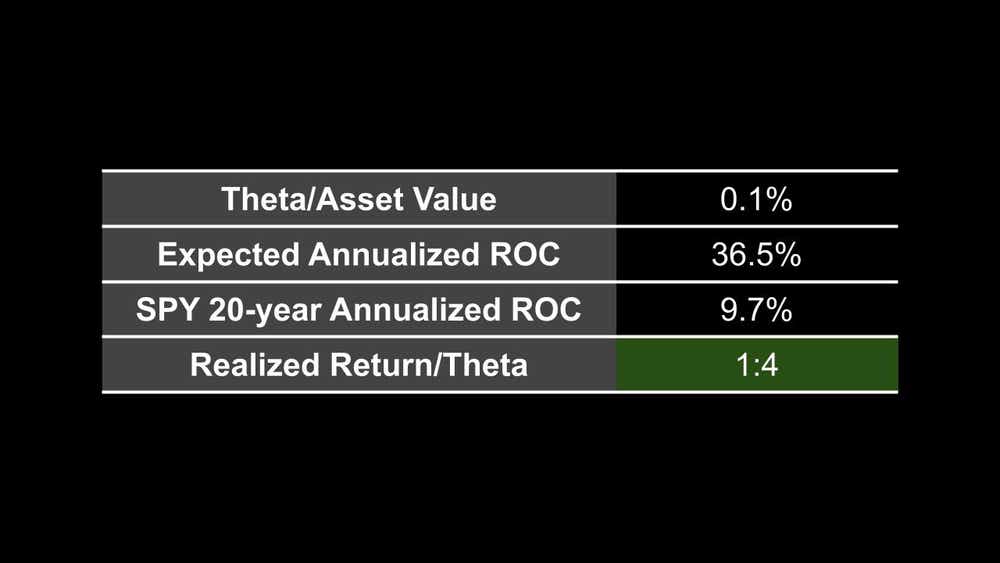 In conclusion, by allocating 25% of capital, a trader could generate a daily theta of 0.1% in their portfolio. Early management can help to close the gap between expected and actual daily profit or loss. To achieve the desired return on capital, traders should generate a daily theta of at least four times the expected return. This strategy can help traders to optimize their returns and manage their portfolio more efficiently, thereby enhancing their trading performance.
Kai Zeng, director of the research team and head of Chinese content at tastylive, has 20 years of experience in markets and derivatives trading. He cohosts several live shows, including From Theory to Practice and Building Blocks. @kai_zeng1 
For live daily programming, market news and commentary, visit tastylive or the YouTube channels tastylive (for options traders), and tastyliveTrending for stocks, futures, forex & macro.
Trade with a better broker, open a tastytrade account today. tastylive, Inc. and tastytrade, Inc. are separate but affiliated companies.